China and U.S. solar manufacturers traded shots in the wake of the SolarWorld-led effort to slap big tariffs on Chinese imports of crystalline silicon solar panels. China denied breaking trade rules, saying its solar industry was good for the global economy and environment, and it urged the U.S. government to reject the SolarWorld claim and avoid a "lose-lose" trade war. SolarWorld's Coalition for American Solar Manufacturing (CASM) fired back that China's statement was "absurd."
China's official response was delivered in a statement posted on the website of the Ministry of Commerce. "If the U.S. government files a case, adopts duties and sends an inappropriate protectionist signal, it would cast a shadow over world economic recovery," said the statement, as translated by Reuters. "The Chinese government hopes the United States will scrupulously abide by its promise to oppose trade protectionism, avoid adopting protectionist measures on Chinese solar cell products, jointly protect a free, open and fair international trade environment, and adopt more rational means of handling trade frictions."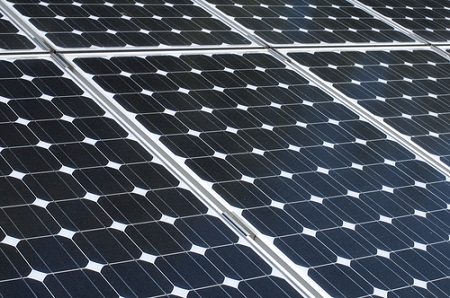 The statement said China's development of a solar power industry was an "effort to try to improve humanity's environment," and called on the United States to "join together with other countries to strengthen cooperation in the field of solar energy, and join together to face the challenges of climate change and the environment."
The CASM response quoted Gordon Brinser, president of SolarWorld Industries America, the only named company among seven U.S. firms that asked the U.S. International Trade Commission and Department of Commerce to put tariffs on Chinese manufacturers that allegedly receive illegal subsidies and are dumping products in the United States.
"For China to label the actions of a U.S. industry 'protectionist' when China is seeking to defend itself against egregiously unfair trade practices is baseless," Brinser said. "China is a heavy user of the antidumping and countervailing trade laws to 'protect' its own industries. It is no coincidence that China has been named in the most antidumping and countervailing duty cases from countries all around the world: It is the worst violator of global trade laws."
Brinser also rapped the Chinese for their environmental record. "Only last month," Brinser said, "China temporarily suspended the operations of Zhejiang Jinko Solar Co. after hundreds of protesters, some of whom overturned vehicles and ransacked offices, complained about 'toxic smokestack emissions,' large fish kills, and an unusual number of cancer deaths."
Become a Green Earthling Deal email subscriber by Friday, October 28th and you could win a wireless solar keyboard from Logitech! Either Mac or PC, it' your choice.