Editor's Note: Our guide this year is brought to you courtesy of Splendor USA, makers of Splendor Waterless Car Care eco car washing products.
The 2011 holiday season shopping frenzy is now upon on. Whether in stores or online, everyone is out searching for that gift they feel will make the recipient grin happily upon opening it. Getting someone a green gift will also make Mother Nature grin as you make an effort to give something that has a better impact upon the environment.
In our 2011 Green Gift Shopping Guide, we've rounded up a mix of green tech, and non green tech, gift ideas we think your gift recipient will be most happy with. Heck, you might even keep some of these in mind for your own gift under the tree as well.
Joos Orange Solar Charger – $149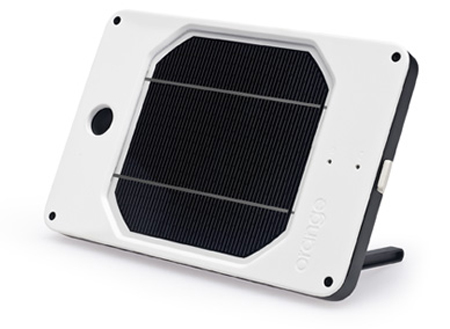 We see a lot of solar chargers come and go into mediocrity throughout the year, but one which stood out for us in a recent review we did is the Joos Orange solar charger. It is portable, does a good job at charging up your iPhone or other portable electronics and works well under decent lighting conditions. It also can take a beating and keep on ticking, which is something most other solar chargers can't.
ThinkEco Modlet – $50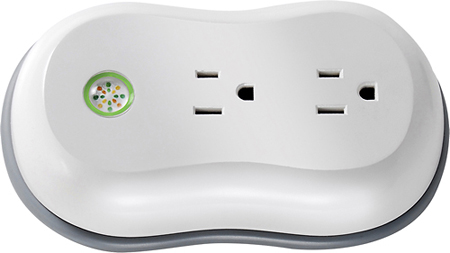 The ThinkEco Modlet is one of those simple devices designed to help you better manage your energy usage at home. It does what it does by plugging it into an existing wall outlet and then plugging in power hungry devices into it. It wirelessly communicates with a PC through a USB receiver, letting you use web-based software to view energy consumption, set timing schedules for turning the outlet on and off and more. You can add also more Modlets around the home later if you find yourself becoming an energy savings hound.
Splendor Waterless Car Care Supreme Car Care Kit – $34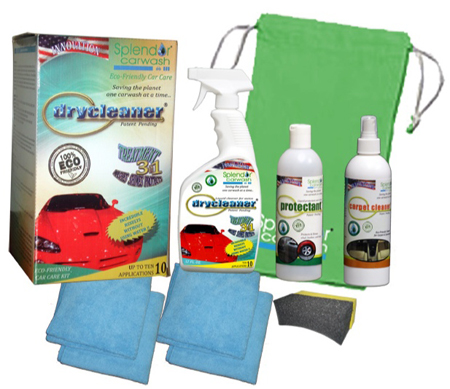 The beloved weekend chores… we all have them – but one just got a lot faster and more effective using Splendor's waterless car care kit. This innovative product uses state of the art, environmentally friendly materials to more effectively clean, shine and protect your car. Just spray it on, and wipe it off—all without water. Splendor's Supreme Kit includes their flagship product that cleans the vehicle body, windows, mirrors and chrome while the Protectant and Carpet Cleaner restore leather and vinyl to a soft, natural feel and clean all types of carpet and upholstery. The kit washes up to 10 vehicles and comes with its own microfiber towels and Protectant applicator. It is conveniently packaged in its own handy biodegradable tote too.
Logitech Mac Wireless Solar Keyboard – $59

Delving once more into the world of solar gadgets, we were particularly impressed earlier this year with this wireless solar keyboard for Mac owners from Logitech. We found the solar charging system for this device to be particularly effective, even indoors. It has a very nice look and is quite tactile to use, as well having a very thin profile. It is something your favorite Mac head will surely love.
GreenWash Ball – $29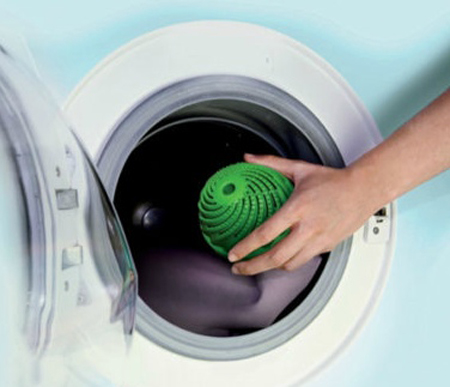 Looking again at the softer side of green, do you ever think about what's in that detergent you put in the clothes washer, which later ends up getting flushed into the sewer system? The GreenWash Ball looks to do away with this – and is a good stocking stuffer to boot. Natural ceramics in the ball are said to change the pH of the water to make it act like detergent. It is anti-bacterial as well and will last for up to three years, saving you dollars as you won't need to buy new detergent every few weeks.
Grove Bamboo iPhone 4/4S Case – $69+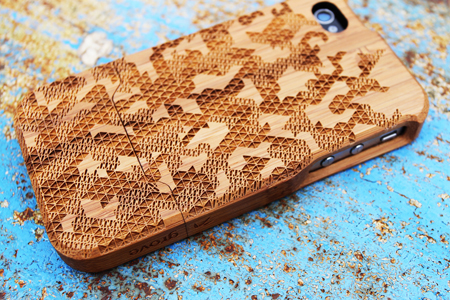 If the person who you are targeting for a gift has an iPhone 4 or or 4s, he or she likely needs a case to help protect it while also showing off some style. Give that person a little eco flair with this bamboo case from Grove, a small company that hand makes each case. The cases are precision machined, filed by hand and laser engraved with one of a range of cool art backings. You can also create your own art backing if you have an image.
Nest Learning Thermostat – $249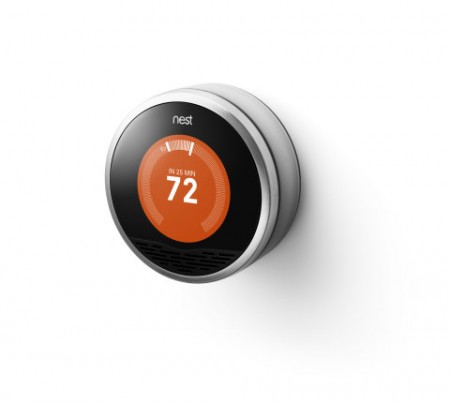 You are probably thinking – why would a gift guide suggest a home thermostat? Think of this one as the ultimate better mousetrap thermostat. The Nest Learning Thermostat, as the name implies, observes your heating and cool behaviors and adjusts itself automatically to best optimize how energy is being consumed during this process. Within a short bit a mix of sensors and algorithms work together to help this device automatically turn on and off, as well as adjust, your ideal temperature settings. A wireless connection lets you program it remotely via a web or mobile interface.
Nature Conservancy Recycled Travel Notebook – $10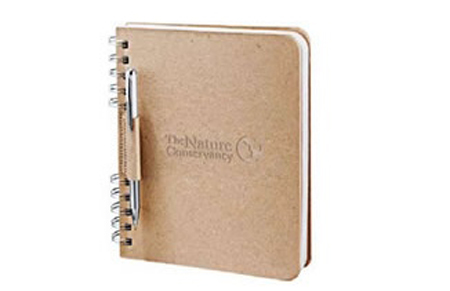 Our last gift idea is the simplest of all in this green gift list – a recycled paper travel notebook etched with the Nature Conservancy logo. Coming in a compact size, it fits well into a backpack for when you travel Europe by high speed rail. We love the Nature Conservancy here at EarthTechling, so we are happy to suggest this non-tech green gift idea for your favorite traveler. Besides – as much as we love tech and all – it is sometimes good to engage the age old art form of writing to take one's mind to new places the web just can't.