A recent study pointed to San Diego as California's leading solar city, based on the cumulative number of systems and capacity installed. But that's just one way to view things. PV Solar Report and the home solar company SunRun take a different approach, using rebate data under the California Solar Initiative to track residential installations—and looking at 2011 growth figures in that sector paints a different picture.
Measured by the raw increase in installations over 2010, San Diego disappears from view. Instead, the top 10 that emerges goes like this: (1) San Jose; (2) Bakersfield; (3) Simi Valley; (4) Lancaster; (5) Fresno; (6) Corona; (7) Murrieta; (8) Rocklin; (9) Hemet; and (10) Apple Valley. Although there are some commonalities, including right at the top, that list brings in some new, smaller players who weren't in the top 10 that PV Solar Report put out last fall, when it went strictly by the number of new installations, irrespective of growth.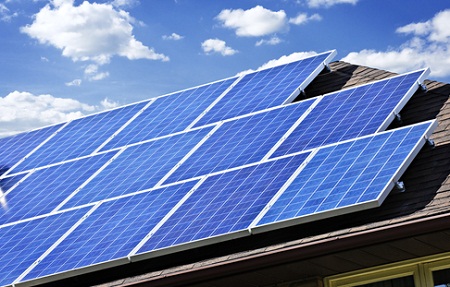 "We thought it was important to not just look at which cities have the most solar installations, but also those that are growing the fastest," Stephen Torres, founder and managing director of PV Solar Report, said in a statement. "While Apple Valley may not have the most solar in the state, its solar installation numbers grew by over 200 percent in 2011."
Indeed, according to the report [PDF], Apple Valley saw 29 installations in 2010 and 88 in 2011—an increase of 203 percent. On a percentage basis, that was the biggest jump among the 10 cities that had the biggest gains in number of installs in 2011. Of course, smaller cities like Apple Valley were working from a smaller base, making it easier to notch huge percentage increases. But even San Jose, with its population of nearly 1 million, saw 82 percent more installations in 2011 (960) than it did in 2010 (524).
The slide in the cost of installing a system has not doubt been a big factor in these increases, but the PV Solar Report says the data also suggest that plans that allow homeowners to go solar without buying a system have also been a factor. The report's authors note that out of San Jose's 960 installations in 2011, 648 were for solar service, not panel purchase.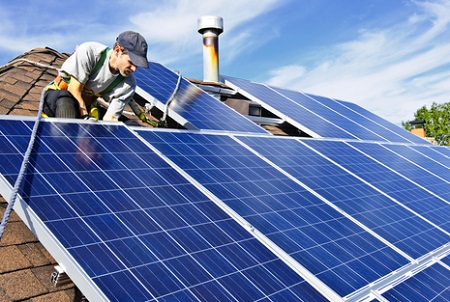 Not surprisingly, SunRun, which says it "invented this model for residential solar in 2007 and remains the market leader in California with twice the market share of the next largest provider," likes this trend.
"The cost of solar is coming down, which makes it more affordable for families in a more diverse range of cities," SunRun President and Co-founder Lynn Jurich said in a statement. "At SunRun we've also seen solar expand to more median income communities because our service allows homeowners to make the switch for zero or very little money upfront, and they lock in a low rate for clean electricity."