Coffe retail giant Starbucks is out today with its annual sustainability report, touting its efforts to make its massive coffee operations more green, alongside efforts in other areas. The company defines this overall approach in a variety of ways, ranging from ethically sourced coffee beans to reducing water consumption. We'll be taking a look in this story around their efforts in green technology in particular to make their environmental goals more of a reality.
Starbucks opened its first Seattle, Washington-based outlet in 1971, and now has over 17,000 stores in some 55 countries around the world. Add to that its massive supply chain and other management assets, and you have yourself a giant operation with lots of room for green tech innovation. The company, at least according to its report, seems to be trying to deliver in this regard.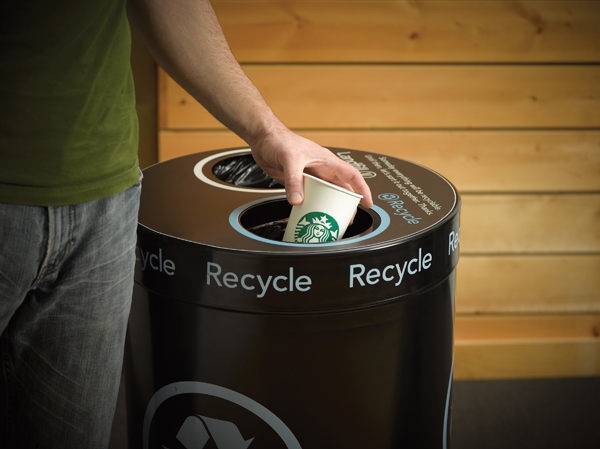 With all of those locations around the globe, green building design would be a must you'd think. It is something Starbucks seems to think as well, as the company noted that in 2011 it began working to bring LEED green design standards to its new retail outlets in the form of building 75 percent of its new company-owned stores to this eco specification (as well as some interesting store concept ideas). It is also working to provide its licensees and other business partners "sustainable design and construction practices" support.
Inside these stores energy conservation, according to Starbucks, is seen as key. This means making use of energy management systems that cut down on power used by HVAC equipment, installing energy efficient lighting in thousands of stores around the world and replacing existing equipment, such as appliances, with more efficient models as the older ones reach the end of their lifecycle. Starbucks says these items helped decrease its energy consumption by 7.5 percent since 2008, with a targeted goal of 25 percent by 2015.
Interestingly, Starbucks also highlights renewable energy in its sustainability report. While we haven't seen this giant user of retail rolling out direct installations of solar panels like IKEA has, it has been busy gobbling up renewable energy credits to support development of new clean energy sources, such as wind farms, since 2008 to the gradually increasing tune of 50 percent of the electricity used in its North American corporate stores.
Last year it upped its game even more in this area, working towards a 2015 goal of purchasing credits equal to 100 percent energy consumption of all of its global company owned stores. Starbucks says it is already well on its way to this goal via credit purchases equal to over 50 percent.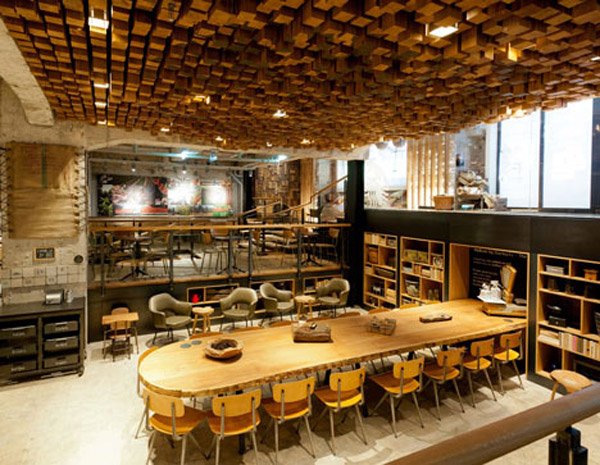 Still, for all Starbucks has done so far, could they be doing more? Looking at the larger picture of sustainability, the company gives out an awful lot of its universally recognized coffee cups on a daily basis. Many of these 4 billion cups each year end up in landfill, which is why the company is working towards development of "comprehensive recycling solutions" for its paper and plastic cups, with an even longer term goal in 2015 of making 100 percent of its cups reusable or recyclable.
And in another big area, water consumption, Starbucks finds itself admittedly struggling somewhat. Though its overall water consumption has decreased more than 17 percent since 2008, it said, water use did increase five percent in 2011 over the year before. It blames this on factors like higher beverage sales and a change in the rinsing process for all those Frappucino making blenders.
"We continue to make progress toward our environmental stewardship and ethical sourcing goals," said Starbucks CEO Howard Schultz in a statement, "and believe more  than ever that Starbucks has a shared responsibility to operate our business in ways that contribute to the economic and environmental well-being of the communities we touch."