It may be that the image of Saudi Arabia is more closely connected with petrodollars.
Even so, one of the world's largest producers of oil has achieved an unlikely coup in the renewables world when it emerged recently that the country is now home to what is said to be the world's largest solar thermal heating system.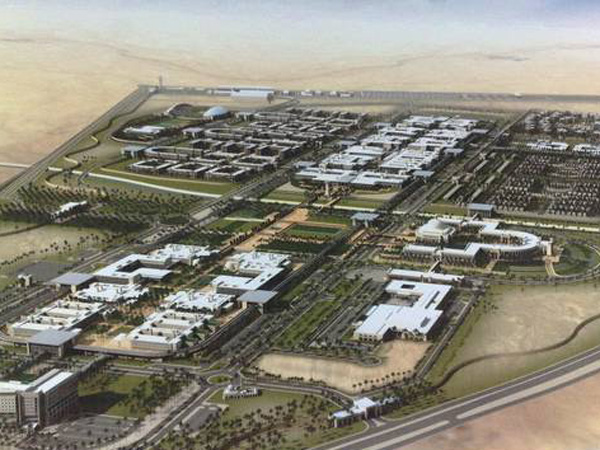 If that wasn't enough, the plot gets even stranger. In a country where the human rights of women are notoriously undervalued, it also emerged that the massive array of collectors is being used to supply hot water and enhance air heating to a women's university.
The solar thermal system covers 36,305 square meters at the Princess Noura Bint Abdulrahman University in the Saudi capital Riyadh, according to GREENoneTEC, an Austrian company that manufactured the solar collectors. This dwarves what was until now the world's largest solar thermal plant, in Marstal, Denmark, which covers 19,875 square meters, the company said.
GK 3000 series solar collectors [PDF], designed by GREENoneTEC specifically for large solar thermal plants, were used in the project. The panels were fitted with a modified mounting system and were also specially equipped to deal with strong winds that can occur during sand storms.
In addition to supplying hot water, the collectors will be used to support the heating system on campus grounds of the all-female university, GREENoneTEC said. The campus, which is a equivalent to small town, will house 40,000 students and lecturers on its grounds, which include 13 faculties, student accommodation and a dedicated university hospital.
Robert Kanduth, Managing Director and founder of GREENoneTEC, gave some sense of the scale of the project. In a statement, he said: "This plant has gigantic proportions – the surface is equivalent to about the size of 5 football pitches full of collectors."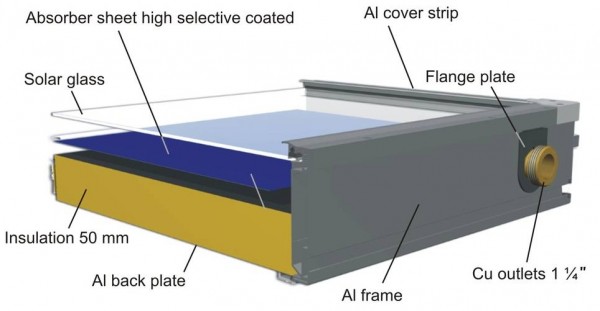 In spite of its image as an oil-rich country, Saudi Arabia has in fact begun investing seriously in solar power.
Even though the country has a plentiful oil supply for now, the Saudi princes must realize that the supply is finite and with prices hiking all the time, it makes economic sense for them to reduce their dependency at home and export more of it abroad. The Saudis currently generate over 50 percent of their electricity by burning oil, which can consume up to an eighth of the country's total oil output.
Mindful of the high levels of daylight sunshine the Kingdom gets, the Saudi's have committed themselves to getting 10 percent of their energy from solar power by 2020.