We live in a time when technology is advancing faster than most of us can keep up with the announcements. Many of these new devices and processes are focused on energy efficiency, alternative power sources, or helping large organizations solve vexing problems. If you're a developer or inventor, and you've got a brilliant idea for new technology, there are hundreds of venture capital firms out there just waiting to hear your pitch. They all know the next big thing is just around the corner, and they want to enjoy a portion of the profit when it arrives.
But what about the companies that just want to help us live simpler, more sustainable lives? These "conscious companies" might not be interested in creating the next big consumer product. All they want to do is provide easy ways for individuals to reduce waste, get healthy, avoid mindless consumption, or shrink their environmental footprint. For these types of startups, finding funding can be difficult. Investors don't necessarily see dollar signs when evaluating company potential. Since the idea of a conscious company is fairly new, mentoring and advice can be hard for new CEOs to come by. Tech incubators exist, but again, they're focused on a very narrow genre of company. That's a gap Michael "Luni" Libes aims to fill with his own new company, Fledge.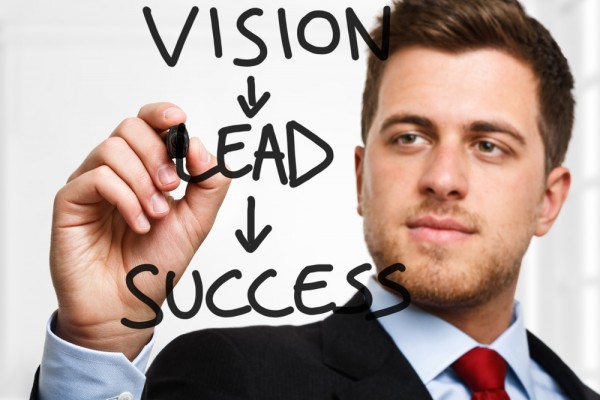 Representing a new twist on the successful tech incubator model, Fledge helps create and accelerate companies meeting the needs of the large and growing number of consumers who are: environmentally conscious, energy conscious, health conscious, conscious of sustainability, of community, and even simply conscious of consumption itself.
Just like a mama bird, Fledge shelters tiny companies in danger of being ignored by other incubators, or failing before they start from lack of know-how. Led by Libes, himself a career serial entrepreneur and founder of five different startups, teams of business mentors choose small cohorts of promising companies to incubate. Those chosen are treated to a small amount of funding, as well as entrepreneurial education and advice from mentors.  At the end of a 8-12 week program, teams show off their companies at a "Demo Day." For all this, the company will share a small percentage of equity, and repay the initial investment out of future revenues.
It's an interesting idea and if the high quality of startup's in Fledge's first cohort are any indication, it's one that could help bring more conscious companies to market in the coming years. Read on for a sampling of companies currently in the Fledge fold.
(Warning! These companies are still in incubation, so not all websites will be operational).
HERE, Inc.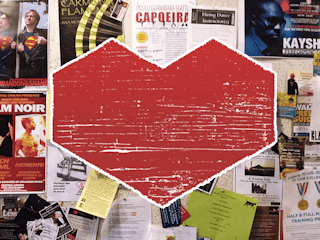 We spend hours communicating with online networks every day. Meanwhile, we ignore neighbors and potential new friends living all around us. HERE wants to build technology that helps create stronger, safer, and more resilient communities in cities across the world. Their location-centric mobile apps break down social barriers so you can easily connect to your neighbors about community events, emergencies, and announcements.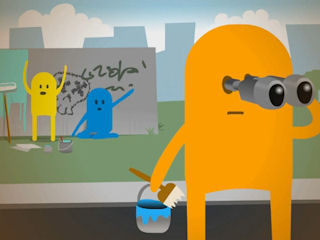 Personify was born when entrepreneur Chuks Onwuneme and his wife decided one day to volunteer their time.  It took them all day searching the web and making phone calls to find a group that wanted their help, which in the end took more time in searching  than in volunteering. Personify.it is a mobile application and website that lets anyone quickly find nearby volunteer opportunities.  So simple that you now need not plan ahead to be a volunteer.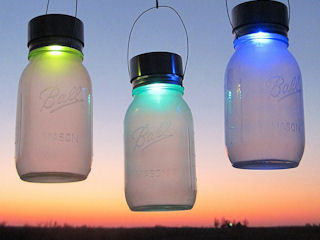 Rather than bring assembled solar lanterns and other renewable energy products to developing countries, TayaSola engages people by selling the individual components (rechargeable batteries, solar cells, LED bulbs, etc.) and educational curricula from which they build custom power and light systems that are modular, user-friendly and adaptable. These "learning lights" accomplish two important goals: providing reliable light through renewable energy, and educating local communities about how to utilize clean technology for problem solving.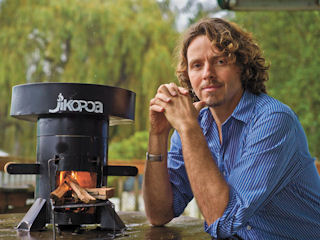 Burn Manufacturing was created to address the enormous need for clean cookstoves in the developing world where 2 million people die each year from indoor cooking smoke.  Once launched, Burn will locally manufacture 3 million high efficiency cookstoves in East Africa in the next 10 years that will impact the lives of 16.5 million people, save more than 120 million trees and provide healthy returns to investors.
Want to learn more about Fledge, apply to be part of the next cohort, or volunteer your resources as a mentor or investor? Check out this webcast of the most recent Demo Day, or  contact the company here.