Surging solar in the first nine months of the year helped Germany maintain its pace of producing more than a quarter of its electricity from renewable sources, the country's energy industry association reported on Monday.
As it has been, wind was the top producer of clean electricity in Germany from January through September; its share of total production increased from 8 to 8.6 percent compared to the same period last year. But No. 2 solar was the fastest-growing type of clean energy, gaining on wind in a big way.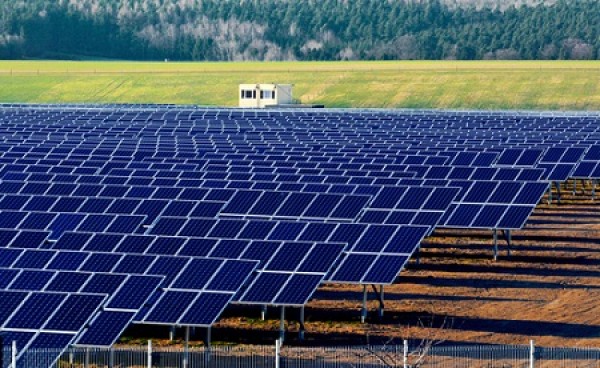 Solar's share of electricity production rose from 4.1 to 6.2 percent, as output climbed a whopping 50 percent to 24.9 terrawatt-hours.
Biomass was third at 5.8 percent, followed by hydropower at 3.8 percent.
The Federal Association of Energy and Water Industries noted that share of electrical production from renewable sources was likely to be less robust in the October-December quarter "due to limited duration of sunshine in the autumn."
While Germany's renewable success is much envied around the world, it has not come without bumps in the road. A significant issue has been building the infrastructure needed to smoothly integrate ever-increasing amounts of renewables, leading to fears of grid instability and huge price impacts.
In October, the country's four leading grid operators said the tax that helps pay for the move from nuclear — which is tied to the amount of renewables being produced — will go up almost 50 percent, to about 6.7 cents (US) per kilowatt hour. Germans use far less electricity than Americans, but still, for an average family of four, that adds up to around $324 a year.
Nevertheless, late last week Chancellor Angela Merkel said the government would not pull back on its push to get 40 percent of its electricity from renewables by 2020 – even as the country targets a complete end to nuclear power by 2022.
"It's not easy," Merkel said, according to Reuters. "But we feel an obligation to find solutions. We all want the 'energy revolution' in Germany to succeed."
A key to success, Merkel and state leaders agreed, will be closer coordination between the federal and state governments on infrastructure development.
According to the Worldwatch Institute, in 2000, Germany got 6 percent of its electricity from renewable energy. That figure rose to 12 percent in 2006. Then, before Fukushima and the decision to ditch nuclear at an accelerated pace Germany was getting around 17 percent of its electricity from renewable sources.