The red maple leaf of Canada now has a decidedly greener tinge after a record-setting year for LEED certifications. According to a January letter to members of the Canadian Green Building Council's (CGBC) Greater Toronto Chapter, more than 300 buildings were LEED-certified in 2012—a significant rise from the 190 LEED certs recorded in 2011.
Out of the 300 buildings that were LEED certified last year, 140 were located in Ontario, said Toronto Chapter Executive Director Hazel Farley. The heavily populated province is clearly the driver of most Canadian development, but Ontario is not the only place to find innovative LEED-certified designs. Here are a few green building accomplishments that made the news in recent weeks from all across our neighbor to the north.
Altus Group Headquarters, Toronto

The Altus Group, a global real estate firm, demonstrated its commitment to environmental stewardship by designing its Toronto headquarters to the LEED for Commercial Interiors (LEED-CI) Gold certification standards. Beginning in 2010, Altus designed it 56,000-square-foot, 13-story office building with several sustainable and energy-reducing features that it includes in many of its other structures.
Most of the furniture materials purchased by Altus were sourced regionally, to save on transportation costs and decrease the building's carbon footprint. Also, more than 70 percent of all construction materials were regionally manufactured, and more than 95 percent of construction waste was diverted from area landfills.
Once completed, the building cut its water use by more than 40 percent, compared to conventional buildings of its size, and lighting power and controls were optimized to reduce energy consumption Altus said.
Kinnear Centre, Banff National Park, Alberta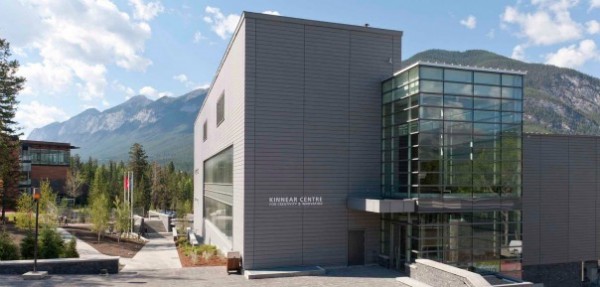 The 60,000-square-foot Kinnear Centre for Creativity & Innovation at The Banff Centre, nestled in the Canadaian Rockies, is the first facility in Banff National Park to attain LEED Gold certification for New Construction. Opened in 2010, the conference and performing arts facility earned its Gold rating in December for its efficient exterior building envelope, sun shading to reduce energy use and innovative stormwater management system.
During construction, 78 per cent of wood products were supplied from sustainable forest sources and native vegetation in green areas was included to ensure the maintenance of wildlife corridors, CGBC said. The building operates with 37 percent less energy than the Model Energy Code of Canada for Buildings. Showers, bike racks and change rooms were also added for employees, to encourage green commuting.
The Kinnear Centre is one of only 16 buildings in the province of Alberta to achieve LEED Gold certification, according the CGBC. The facility is also one of only three LEED-certified buildings in Banff, the others being the Banff Community High School and Town of Banff Fleet Transit Services Building.
The Minto Group, Ottawa and Toronto
The Minto Group real estate firm announced in late December that a total of five of its commercial and residential properties have earned LEED certifications in 2012.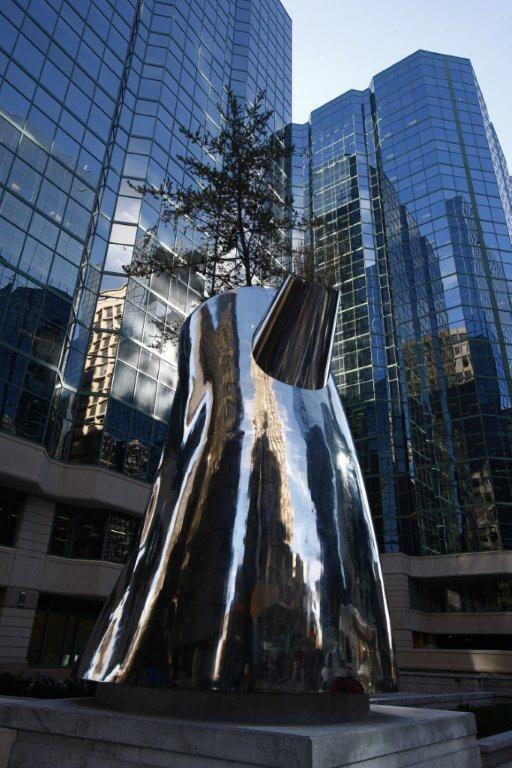 In early November, 180 Kent, Minto's 20-story commercial office tower in Ottawa head offices earned a LEED Platinum for Core and Shell rating, the first such designation for an office tower in Canada and the largest LEED Platinum Core and Shell building that the CGBC has certified to date.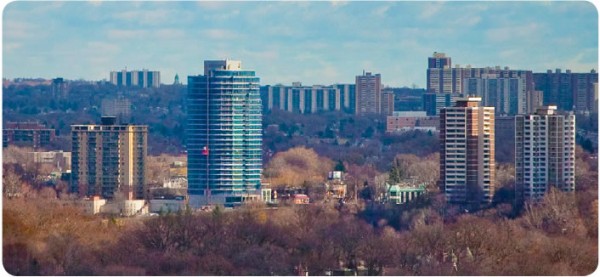 In September, the firm's 23-story MintoSkyy condominium tower in Toronto was certified as a LEED Gold structure. The collection of two-story townhomes in MintoSkyy is now sold out, the company says. That same month, the Minto Richgrove Townhomes in Toronto were also certified as LEED Silver after achieving a 40 percent energy usage reduction compared to similarly sized conventional buildings.
In August, the 33-story Spring @ MintoGardens in Toronto's North York region earned LEED Gold certification via innovative water conservation technologies. Last spring, Minto's Stonefield Flats community in Ottawa, became the largest LEED for Homes multi-family community in Canada, receiving a Silver certification. Stonefield Flats was also named Green Development of the Year by the Greater Ottawa Home Builders' Association in 2011.
Best Western Plus Kelowna Hotel & Suites, Kelowna, B.C.

On the western slope of the Rockies, a new wing of the Best Western Plus Kelowna Hotel & Suites merited a LEED Silver certification for a number of environmental initiatives, including a 90-volt electric vehicle charging station, installed by Sun Country Highway. The service takes between 20 minutes and 2 hours to charge an electric car and is complimentary to all hotel guests.
Other environmental features include geothermal heating and cooling, a solar thermal system, water-saving shower heads, green housekeeping techniques and a recycling program. More than 90 percent of construction waste from the new wing was recycled onsite or diverted from local landfills
Designed by Rocky Point Engineering, the new 23-suite wing of the hotel uses 37 percent less energy and more than 40 percent less potable water than typical hotel units. The new suites are constructed with low-VOC materials and recycled wall coverings. On the grounds, water efficient landscaping uses just half of the water than typical landscaping designs; within two years the hotel plants to have entirely waterless landscaping.