If you want to make a real impact on the importance of energy efficiency, waste-reduction and conservation of natural space, the best place might be Hong Kong, one of the most densely populated cities on the planet. Amid this thriving Chinese megalopolis, the Hong Kong government and the city's Construction Industry Council have recently completed a project to demonstrate how low a modern building can reduce its carbon footprint.
The finished Zero Carbon Building, or "ZCB," lives up to its name by producing more energy than it consumes, and is the first building in Hong Kong that can make that claim, according to the city. Power is generated via a huge photovoltaic panel roof and a waste-to-energy system that runs on biodiesel fuel created from the building's cooking operations.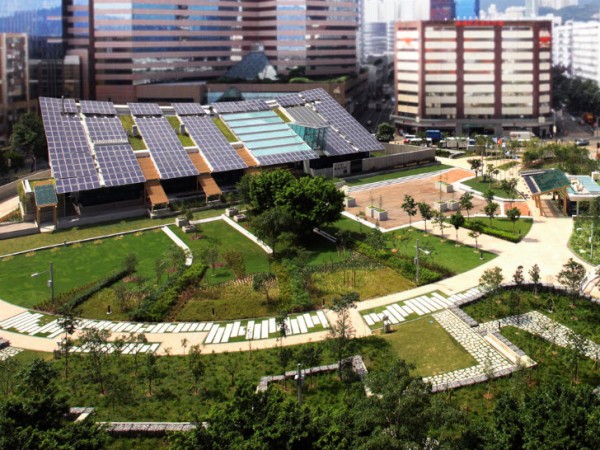 The ZCB and surrounding eco-park garden space, which is expected to attract 40,000 visitors per year, was designed by Ronald Lu & Partners. The architects focused on several passive design techniques to ensure that there is no wasted energy in the low-carbon system.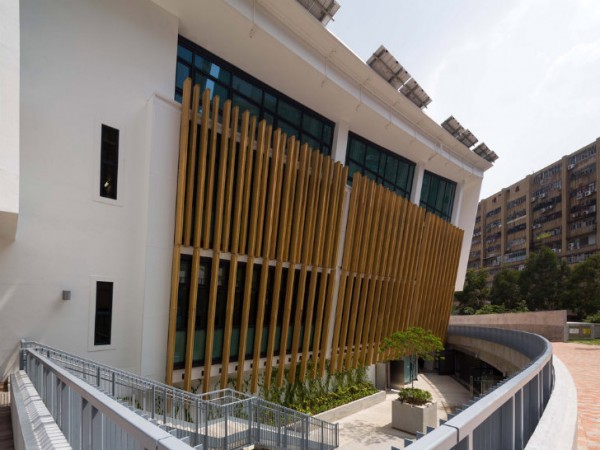 The 1.58 million-square-foot building includes a tight thermal envelope to ensure that no heat is lost during the winter, but also includes windows that can be opened wide in the sweltering summers to allow for natural ventilation. The orientation of the building also takes into account the prevailing winds in the area for maximum cooling effect. Long roof overhangs provide shade at midday while wooden louvers on the large atrium windows can control solar gain in the afternoon.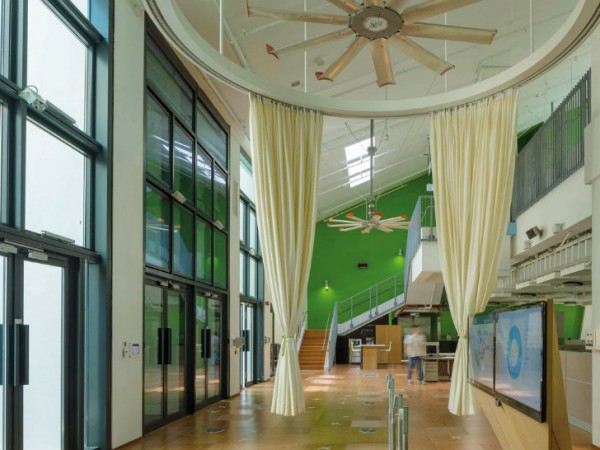 The power generated by the solar panels and biodiesel generator are more than enough to handle the peak energy loads, so the rest is fed back to the Hong Kong electrical grid. The city estimates that, beyond its own needs, ZCB will produce 99 megawatt-hours per year that will be added back to the city's grid, using an automated monitoring system.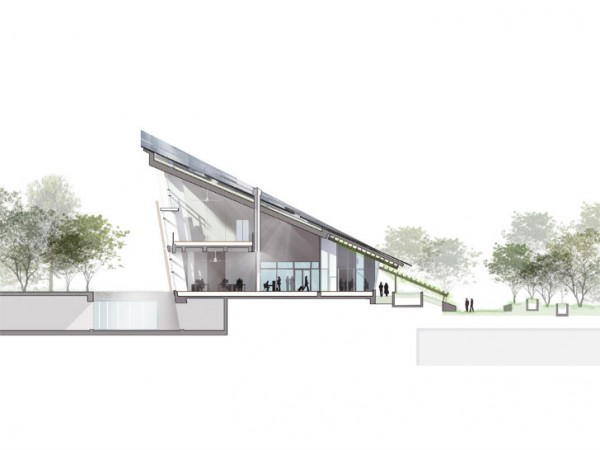 To significantly cut down on water use, the sloping roof will help channel rainwater into collection tanks for use as irrigation around the garden areas, as will the collected and treated greywater from the building's interior. In fact, more than 50 percent of the landscaping in the site is designed with greenery to absorb rain and sunlight, which helps reduce the building's heat island effect.
The three-story, HK$240 million building is divided into seven different zones and will be used mainly as a pavilion to show visitors how a green lifestyle can be adopted and maintained at home.