You think Iowa, maybe you think corn fields. Facebook thinks Iowa, it thinks wind power.
The company this week said it would site its fourth owned-and-operated data center in the prairie state in large part because it offers "an abundance of wind-generated power."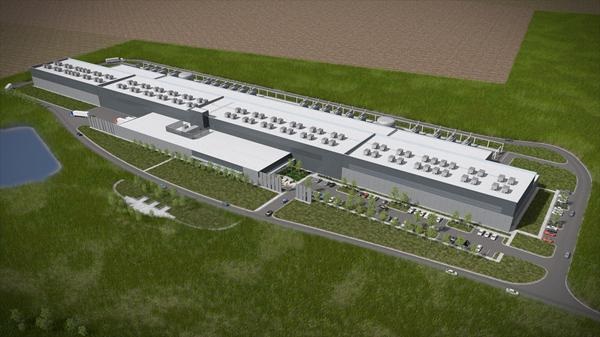 According to the American Wind Industry Association's annual report, Iowa had the third most installed wind capacity among the 50 states as of the end of 2012, a remarkable achievement given its relatively modest land area and population. In 2012, wind's share of Iowa's electricity generation was a U.S.-leading 24.5 percent.
But the question is: Will Facebook just siphon off wind power already being produced – and take credit for using it – or will it inspire new development?
That's what Greenpeace, ever the thorn in the side of power-hungry tech behemoths, wants to know.
"In Iowa, Facebook has chosen a location where it has great potential to power its newest data center with the wind energy that is booming there, but it will have to follow Google's example and use its influence and buying power to get Iowa's major utility, MidAmerican Energy, to provide more clean energy to the grid," the environmental group blogged.
The reference to Google is regarding the news that broke late last week: Duke Energy agreed to institute a "renewable energy tariff" that would pass on the cost of additional renewable-sourced generation solely to the large customer seeking the renewable energy – such as Google, for its North Carolina data center expansion.
Apple said this will ensure that it actually gets new clean power for its data center instead of just "reshuffling the output of existing projects. While Duke is onboard with this plan, as Greenpeace suggested, they did so at Google's urging. So it will indeed be interesting to see how Facebook goes about sourcing power for its data center, to be built in Altoona, on the eastern outskirts of Des Moines.
Beyond that question, Facebook is promising ultra-efficiency:
The facility will feature the same Open Compute Project server designs and innovative outdoor-air cooling system that our others do, but it will also incorporate evolutionary improvements to the building design, networking architecture, and more. When complete, Altoona will be among the most advanced and energy efficient facilities of its kind.
Facebook has a data center in Prineville, Ore., that is in the process of expanding, as well as another in Forest City, N.C. It's also building one in Lulea, Sweden, 60 miles south of the Arctic Circle in an area with vast hydroelectric resources.