When an architect is tasked with creating an homage to the greatest architectural toy brand ever created (and arguably the best all-around toy since the invention of mud) it's almost impossible to not think like a kid rummaging through a pile of Lego bricks — especially when it is Lego itself that is being honored.
And the Bjarke Ingels Group (BIG), known for its playful, sometimes outlandish modular designs, is probably just the firm the job. Recently, the firm unveiled its vision for Lego House, which Lego is calling an "experience center" for all things Lego. To be located in the town of Billund, Denmark — the birthplace of Lego — the 22,800-square-foot museum-like building looks like, well, a big pile of stacked, overlapping Lego bricks, complete with the iconic rounds "studs" that hold the bricks together.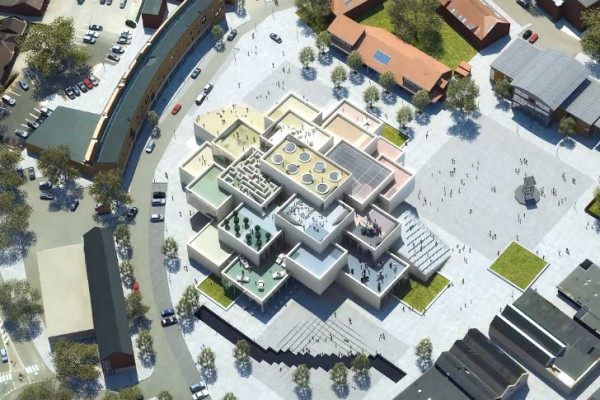 Along with the whimsy, however, come a few fairly serious green elements. Some of the rooms will use  extensive natural ventilation and daylighting to flood the interior spaces with sunlight and reduce electricity demand. Most notably, the top of the building contains eight circular skylights that resemble an eight-studded brick. In fact, Lego calls this upper room the Keystone and describes it as the world's largest Lego brick.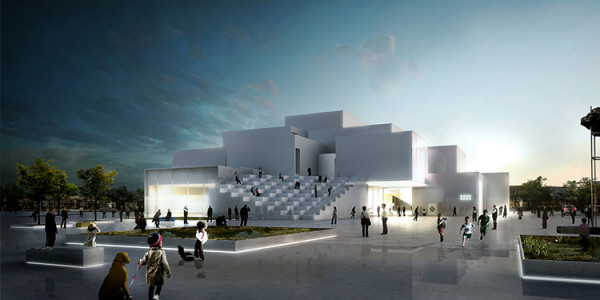 The 100-foot-high pyramidal structure, which will rise from a flat public plaza, is divided into a series of modular blocks, each with its own separate floorplan and unique rooftop garden, some of which will be accessible by the public. Some have mazes, others are open plaza and one, in an ingenious bit of creativity, that is shaded by life-size versions of Lego's lollipop-shaped, grid-like plastic trees.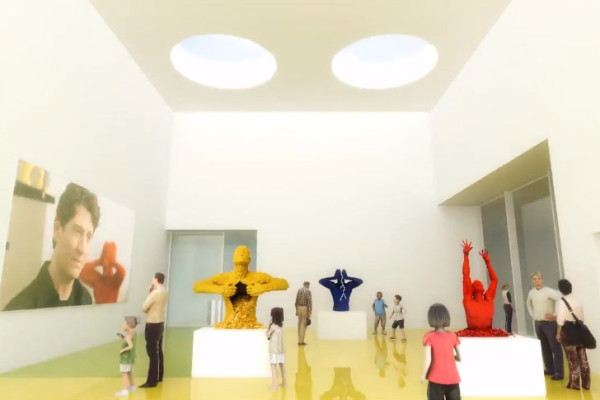 Scheduled to break ground in early 2014 and be completed in 2016, the Lego House is expected to attract 250,000 visitors a year. Inside, each the brick-like rooms will contain nearly 82,000 square feet of exhibition spaces, a café and a retail shop for the expected throngs of tourists.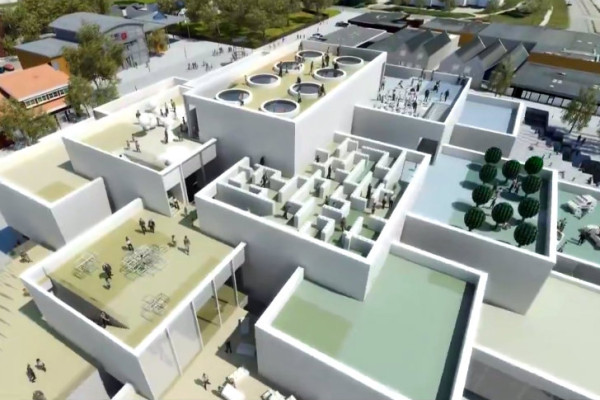 BIG "has designed a building that encapsulates what Lego play and Lego values are all about", says Hans Peter Folmann, in charge of marketing for the structure. "The creative use of the Lego brick shape is a true visualization of the systematic creativity that is at the core of Lego play, so we believe that this is the right look for the Lego House. And it simply looks amazing."