When the High Line park was opened in New York City's Lower West Side in 2009, it was a victory not only for adaptive reuse advocates and urban preservationists. The mile-and-a-half-long elevated park also became a magnet for innovative architectural designs, driven by New Yorkers who wanted some proximity to the city's newest popular attraction.
One of the latest projects to spring up around the old freight railroad tracks is the Solar Carve Tower, a proposed residential high-rise that will minimize the shadows it casts on the green spaces around the tower while maximizing the amount of natural daylight entering the building and providing spectacular views of the Hudson River.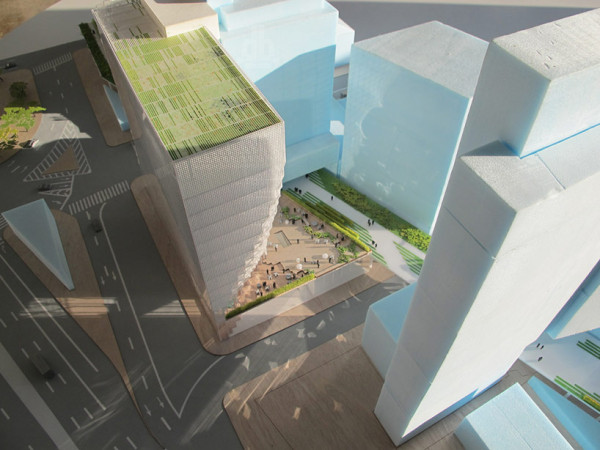 To do this, the Chicago-based firm Studio Gang took a cue from ancient sundial technology, shaping its creation by the shadows it casts during daylight hours. After starting with a basic 13-story rectangular shape, the architects then shaved of three of the corners of the building in strategic locations to follow the sun's "incident angles." In effect, these corner cutaways allowed the greatest amount of sunlight from the south and west to fall upon the High Line gardens, located immediately to the east of the building.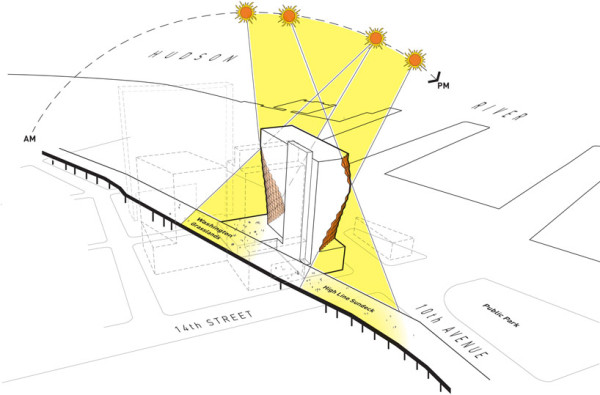 In the Studio Gang's resulting drawings, the planned tower resembles an eroded crystal rising out of the city's Meatpacking District, in between the Hudson River and the High Line. The Carve Tower's footprint will also include an open plaza that extends into the cutaway section, providing a wide, sunlit space during the afternoon. At the top of the tower, a green roof will help absorb excess rainfall and provide extra insulation.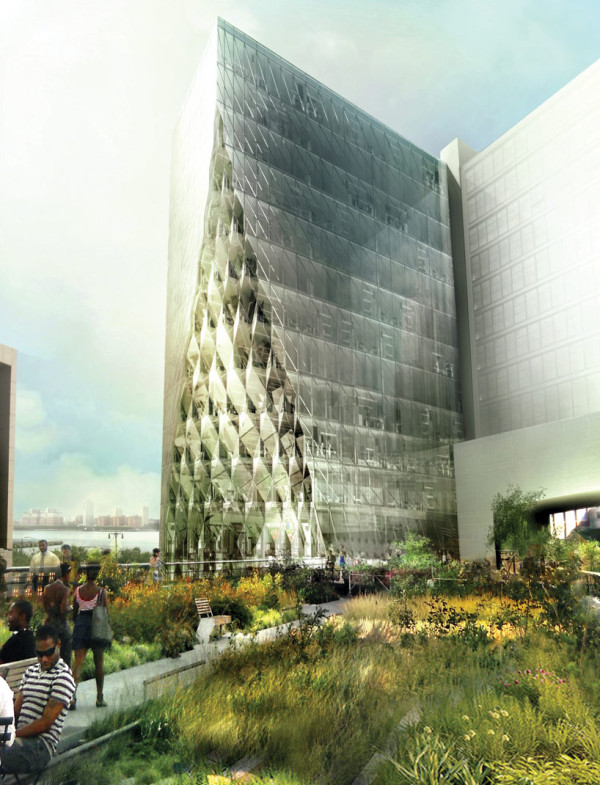 The tower will be covered in faceted panels of glass, which will draw sunlight deep into the interior and reduce the need for electric lighting during the daytime hours. The recessed edges of the building create curved triangular facets and provide unique views of the High Line that otherwise would have been permanently shadowed by a conventional rectangular footprint.
The 186,700-square-foot tower, once completed sometime in 2015, will include condominiums, offices, retail space and various other amenities.