Are electric cars close to being cost competitive with those powered by internal combustion engines? The answer looks to be yes, if you believe the findings of a recent study published by the Electrification Coalition, made up of leaders of various companies across companies large and small focused on electric vehicle development.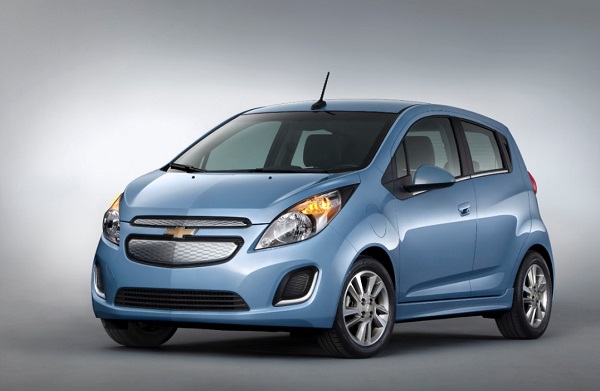 This finding, one of several of interest from this recent report, is the most important one to note, as it gives an idea of when we might expect to see an equal playing field in expenses between electric cars and gas-powered ones. So when is the magic date this is expected to happen? In a call with media, reported the Los Angeles Times, it was noted that
"In this analysis, we also saw that battery electric vehicles should have a total cost of ownership that is competitive with internal combustion engines in 2017," said Jonna Hamilton, the coalition's vice president of policy.
This, of course, takes a number of factors into play, including dropping prices in lithium-ion batteries, rising prices in gas, maintenance costs, up front purchase amount, how much it is driven and possible tax incentives, such as the federal tax credit of up to $7,500. The analysis of various types of vehicles considered owning an EV for five years and averaging 14,000 miles per year.
Other key findings of this paper, according to the Coalition, include
Since market introduction in January 2011, more than 110,000 plug-in electric vehicles have been sold in the United States.
Compared to hybrids' first years on the U.S. market, twice as many plug-in electric vehicles have been sold since market introduction in 2011.
The uptake rate of plug-in electric vehicles is nearly three times what it was for hybrids over their first three years on the market.
Tesla's Model S has captured 8.4 percent of the luxury market in the first six months of 2013, and sold more units than several in-class competitors including the Audi A8, BMW 7-series, and Mercedes S class.
The Nissan LEAF has captured 3.3 percent of the sub-compact vehicle market.
In comparing satisfaction surveys between PEVs and their marketplace competitors, PEVs outperformed their internal combustion engine (ICE) and hybrid counterparts on almost all counts.
Battery costs are expected to drop by about half by 2020, when we project an industry average price of $300-325 per kilowatt hour.
"The research shows that consumers love their electric vehicles and that EVs are well on their way to establishing a meaningful position in the overall automobile market," said Robbie Diamond, President and CEO of the Electrification Coalition, in a statement. "Electric vehicles are the key to reducing America's dangerous dependence on oil, and their strong early sales and earned consumer satisfaction bode well for improving our nation's energy security in the years ahead.  However, we continue to believe that public policy, including greater funding for research and development, should play a stronger role in supporting this vital technology."