We often concentrate on the ways green buildings can save us money or reduce our energy consumption, but the impacts are far more widespread than our wallets. A new whitepaper published by Legrand, the first in a three-part series, explores the driving trends behind high-performance buildings and the positive benefits they deliver for building owners, communities, and our national economy.
The whitepaper, titled "The Drive for High Performance Buildings", identifies seven main factors that are changing expectations in the building industry from fast and cheap, to safe and efficient. Ultimately, it suggests that a continuation of this trend will only serve to benefit our national interest.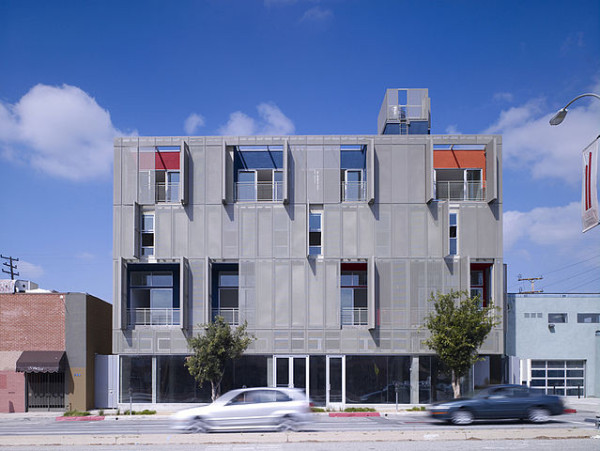 The report is quick to point out that while bridges and public transportation might get all the attention, buildings are an essential part of our national infrastructure. "As such, buildings must be built and operated in accordance with the economic and social objectives of their owners, the functional expectations of their occupants, and with due consideration to the communities and environments in which they are situated."
For far too long, building designs and systems were dictated by price and convenience, rather than the needs listed above. As traditional energy prices continue to skyrocket, and people become more aware of the consequences of rampant consumption, there's been a realization that designing without thought for long term impact is ultimately more expensive.
According to the paper, key drivers of this shift include: 
Market & Economic Forces: Investors and building owners want high efficiency to minimize risk.
Natural Disasters: As climate change becomes more evident, buildings need to be able to handle extreme weather.
Energy Security: As one of the economy's power consumers, buildings must become more resource and energy-efficient.
Social Equity: Accessibility for all is now a major part of design.
Changes in Property Management: New information management and modeling tools, such as Building Information Modeling (BIM), have created the ability to simulate and manage building performance.
Information Technology: Thanks to the internet, how and where we work is changing. Building designers must be able to satisfy demand for new levels of embedded intelligence, communications and interoperability of systems and products.
Codes & Standards: LEED and other programs are setting a new standard, reflecting these changing market demands. New construction must keep up to be competitive.
As more property owners seek out high-performance building designs, it not only strengthens our overall infrastructure, but provides a boost to the local and national economies. Proper execution depends on the work of skilled and semi-skilled technicians, creating a demand for quality jobs across a variety of industry niches.
"In addition to reducing current operating and maintenance costs, committing to high performance buildings enhances our work and lifestyle everyday," said Susan Rochford, Legrand's vice president Energy Efficiency, Sustainability & Public Policy in a press release. "Because of these new driving factors, high performance buildings are increasingly able to accommodate changes in the use and function of a space and anticipate the infrastructure needs of tomorrow."
Download the full whitepaper here.